I love Japanese food so naturally I was excited to find out Yann was going there for work. It's february and having lost my tolerance to the cold here in Singapore I need to wrap up warm.

I love to look out the window of a flight watching the cloud formations that change by the minute, I always have my camera nearby in case something like the above appears. For such an advanced country I was amused to see the luggage belt, rather than an electronic screen displaying the belt info we had a lovely lady stood up there instead holding a board out with a big smile. I find it crazy how far away the main airport is having to take a 1.5 hour expensive bus ride to get to the centre, it got me thinking that maybe one day Tokyo will have expanded so much it will be at the edge. Even now Tokyo is such a big city it's tough to be able to see everything in a short amount of time, something I always like to do so I know I am not missing out. I am reminded of London a little here, the kind of messy mix of architecture mostly from the 70s and 80s. When the sun sets and the city lights switch on is when Tokyo becomes beautiful and is when I will mainly be out shooting.


I wanted to capture the colourful streets and huge crossings, and whilst these are numerous getting the right angle was a challenge. Thankfully Yasukuni Dori in Shinjuku has an island in the middle so I could setup my tripod for the perfect shot.
I was recommended heading to the Mori Tower in Rappongi Hills by a friend for a great view of Tokyo and I wasn't disappointed, I was up on the roof for 2 hours starting at sunset freezing my butt off to take the shot below. The city just goes on for miles.


I had bought a new lens for the trip that takes circular photos and thought this would be a good time to try it out wandering around Tokyo to get a different novel look to the city. Somehow it makes any picture interesting!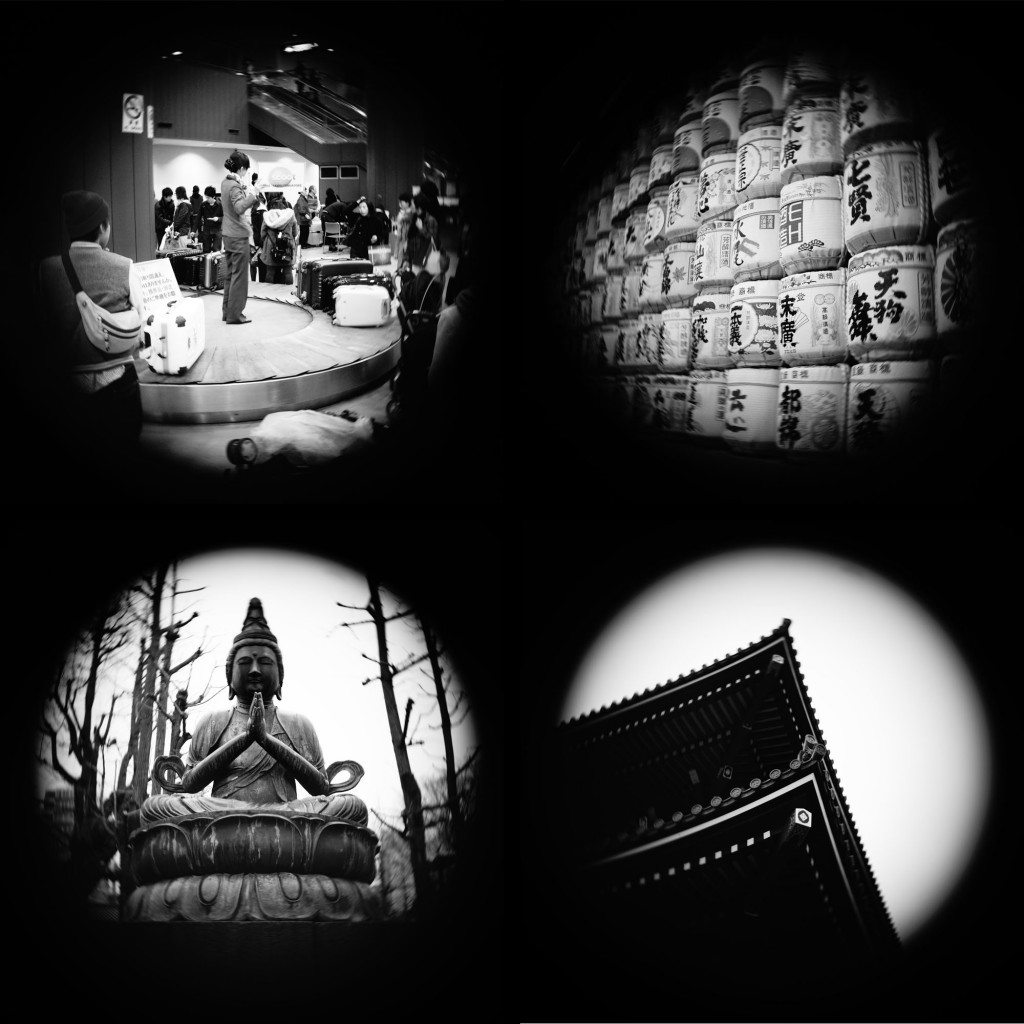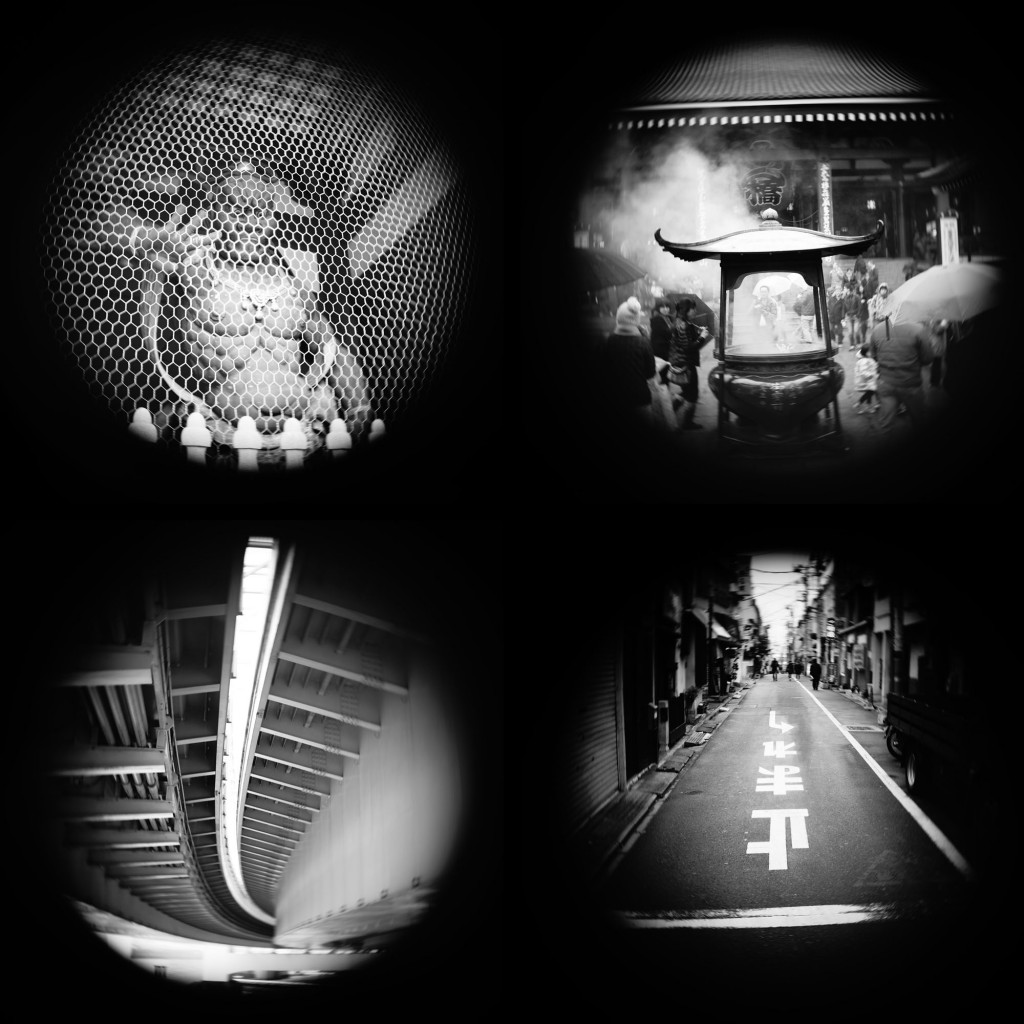 Yann was only working in Tokyo for 3 days and I needed longer so stayed for a whole week, I thought it would be fun to try out the capsule hotels that were famous, just for 1 night. They are actually quite comfortable! I also visited the huge electrical store at Akihabara called Yodobashi Camera, it seems like they sold anything you could ever want there and I was impressed to see a huge selection of film too.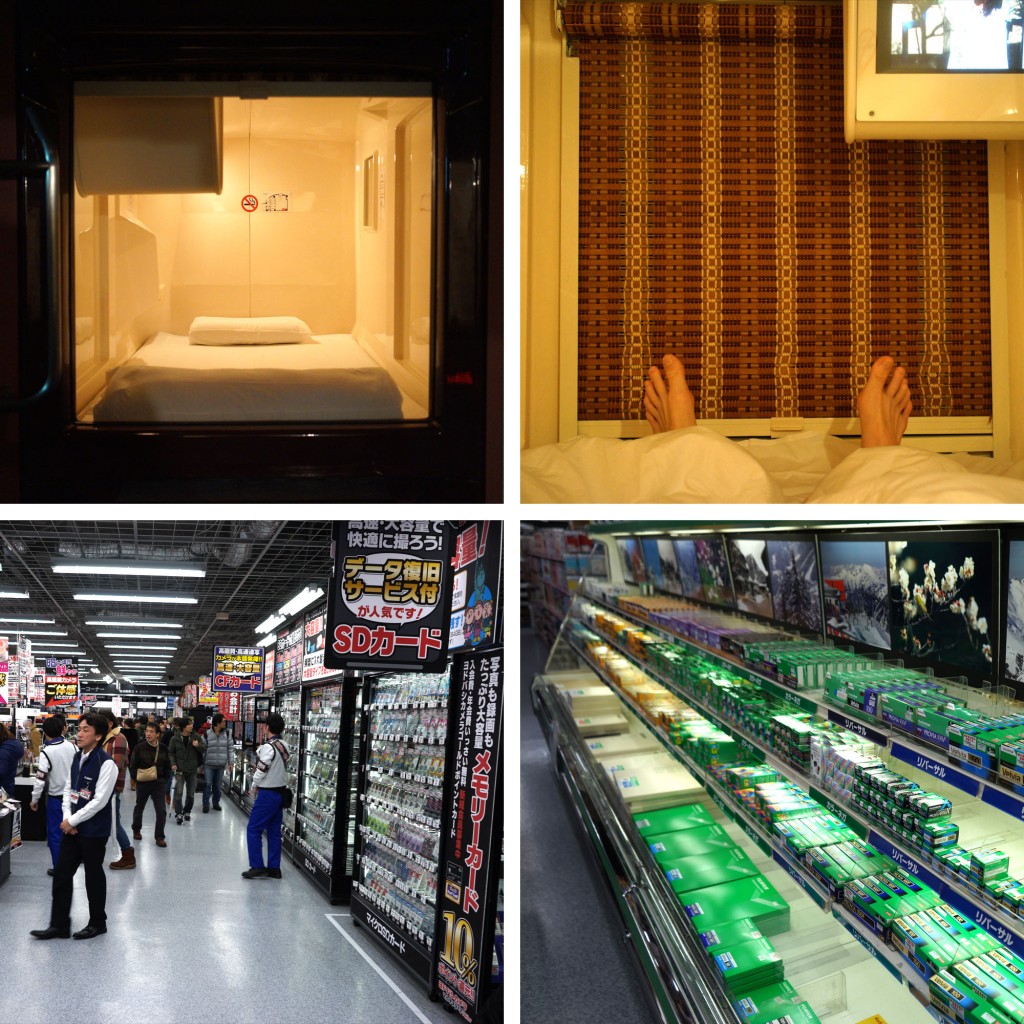 For my last 2 nights I wanted to be nearby the Rainbow Bridge as it looked like a good area to get a great Cityscape, so booked the Grand Pacific Daiba where I am hoping I may be able to get a shot from the roof too. I found a great spot on the Rainbow Bridge however the don't allow tripods and it closes just after sunset meaning getting the perfect city night shot would be impossible, I at least captured a fairly nice sunset of the composition. It was also very windy so it is probably a good thing I couldn't get the shot as it would only have been blurry with the 4 minute exposure I needed.

Back at the hotel I went to see the manager to see if I could get on the roof the get a shot, they said no but could take me up to the highest floor, but that was no good as they wouldn't turn the lights off on the function room so the shot would have been ruined, after that the assistant manager took me to the roof, I was ecstatic and rushed t get the shot so as not to waste his time.

With plenty of great Tokyo shots in the bag I was happy to head back to Singapore to warm up, even the taxi ride back was interesting as the driver had lots to say about the second world war and his father helping the brits. He was such a character I had to get a shot of him.