It's been almost 6 months since my last blog post and I'm scratching my head as to why that is, I have been travelling alot since then but still I'm not sure I have a good excuse for why I didn't share this trip to Chiang Mai in Thailand sooner. The good thing is I have since visited Beijing, Vietnam, Hong Kong (yes again), Tokyo and Kyoto so you shouldn't have to wait too long for the next post!
Every year in November there is a mass lantern release at the Mae Jo University in Chiang Mai which is part of the Yi Peng festival. Naturally being so close we wanted to see it since everyone said how amazing an experience it is. When planning the trip the release dates hadn't been announced and we had to travel a specific weekend as we were meeting Yann's friend Joseph, it was around the main festival as we though at least we would see the rest of the celebrations that take place all around the city. As our trip came closer it was announced the event would take place the saturday we arrived, however our flight lands at 5.30pm and the release starts at 6.30, there was little chance we could make it but we would try.
As we exited the airport to jump in a taxi we were met with a 1 hour wait and told they wouldn't take us to Mae Jo where it would happen, I ran around all the car rental companies thinking that could work but all booked up until the last one said his friend runs a local car rental company in town so he called him and within 15 minutes we were on our way, as we drove closer we could see lanterns into the distance so we though it had already happened but continued on in the hopes of at least  seeing something as releasing our own, following the lanterns I managed to find a place to park in someones home for $1 which turned out to be right around the corner and within minutes at we were amongst the crowds trying to get into the main event. It was now almost 8pm and I was sure it had happened, lost of lanterns were in the sky but as we got in the countdown to the release began, I couldn't believe we had made it just in time!
It really was an amazing and unique experience that you won't see anywhere else, I was skeptical at first reading how people cried but I almost teared up myself with the beautiful visual of the floating lanterns, the music and the happy people all around. All the lanterns floated to make a perfect, almost galaxy like visual that I was excited to capture in my panoramic. Sadly this is one shot I can't capture on film due to the slow shutter speeds so this is a rare digital panorama.

It was a beautiful event to wander around, some of the monks wanted to get a picture with me so I made sure I matched their happy poses for the camera.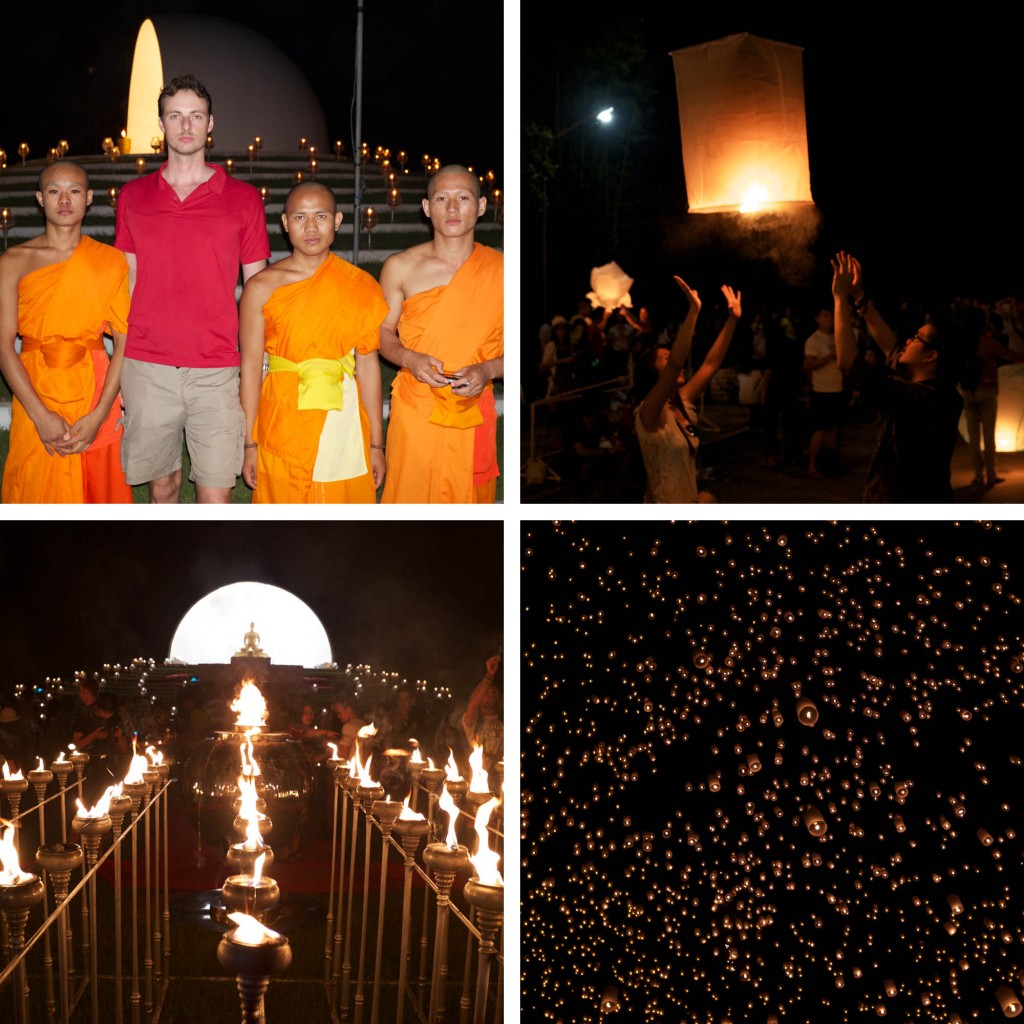 On the first night the trip was complete for me, I could go home happy however we still had 3 more days to spend here filled with temples, an elephant park and Tiger Kingdom, a place you can actually pull on the tail of an adult tiger! It's amazing to get so close and be in the enclosure whilst they play fight.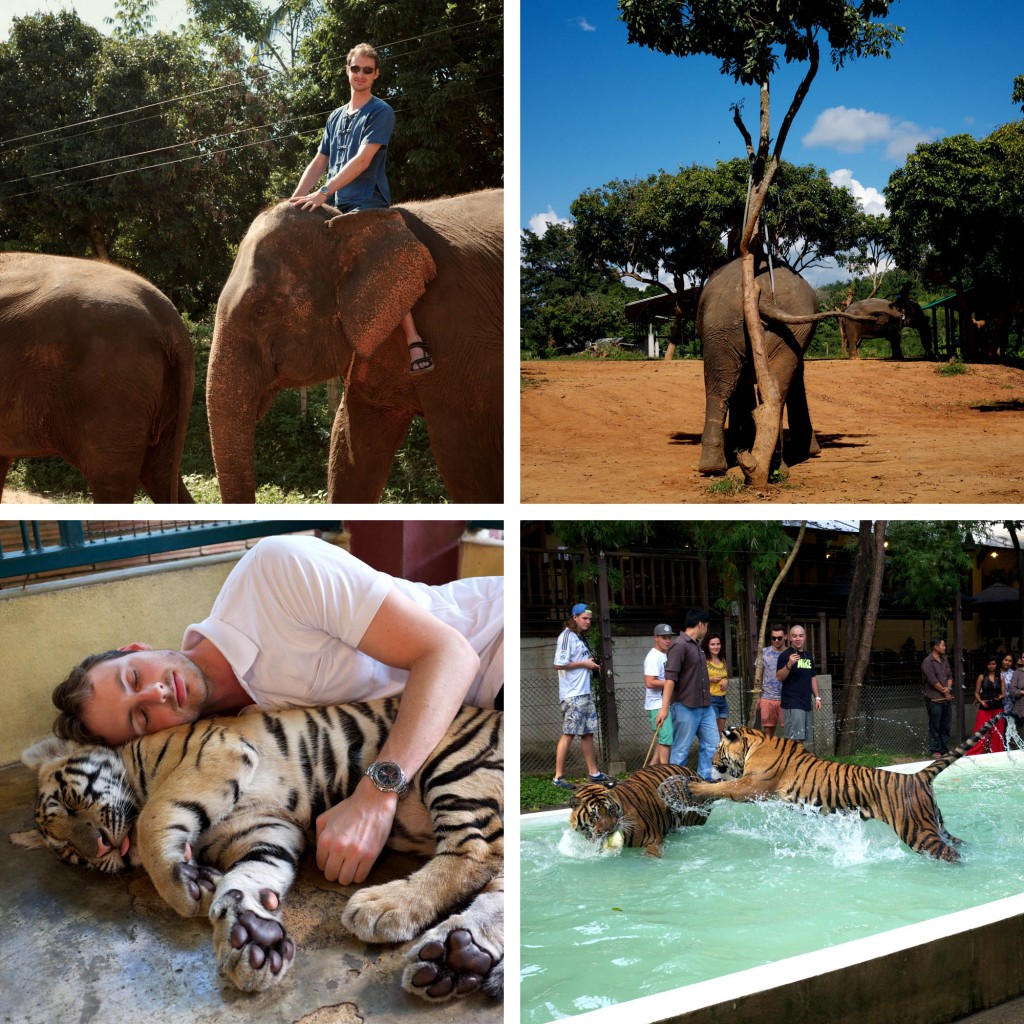 Hiring the car turned out to be a good decision as it allowed us to travel up into the mountains into Doi Inthanon National Park and see some waterfalls and the Great Holy Relics Pagoda which overlooks the valley below.