Everyone talks about Bali and being so near I had to go and see what all the fuss is about. We booked 5 days there and with the help of a friend back in London and lots of research decided on 2 places to stay during that time and 2 days of touring.
We flew out of Singapore on friday night, this was my first night flight and the hundreds of ships lining the coast looked beautiful all lit up into the distance from the plane window.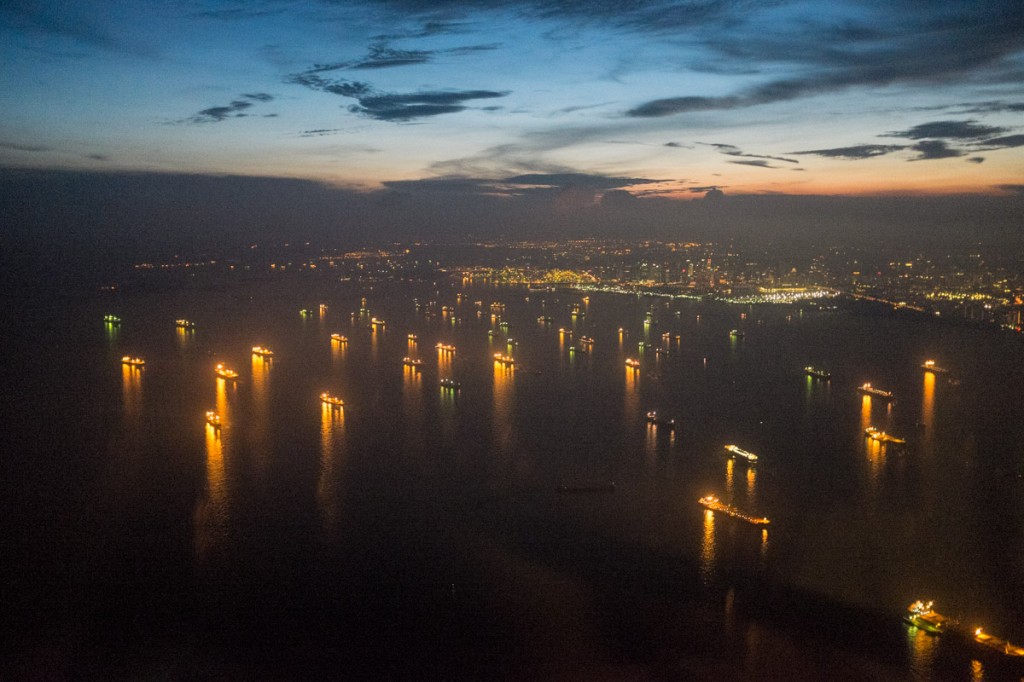 As we arrived we were haggled by all the taxi drivers outside the airport, as it was our first time we stuck to airport taxi system of queuing to buy a voucher even though it's the same drivers offering the 'deals'. Our first 3 nights are in Ubud, an hours drive away. We chose to stay at the Alam Indah Hotel in a room with a balcony overlooking beautiful gardens and an open air shower, amazing. Whilst I didn't see it when we arrived, as soon as I woke I got the Bali feeling, I felt relaxed. I could instantly see what people loved about the place and the weather was perfect coming from Singapore, not too hot.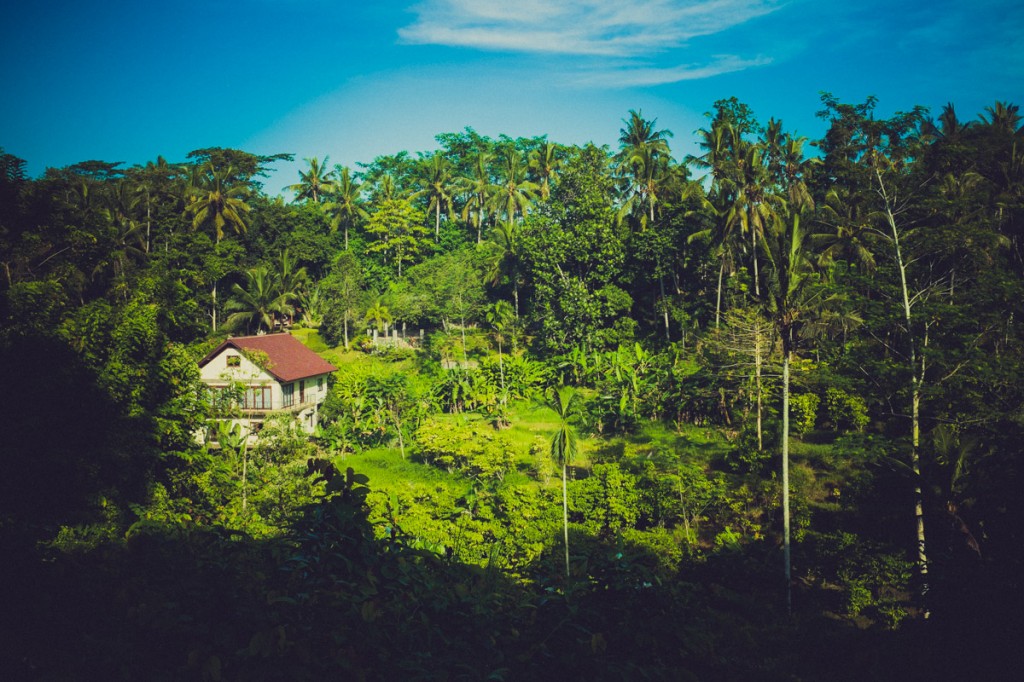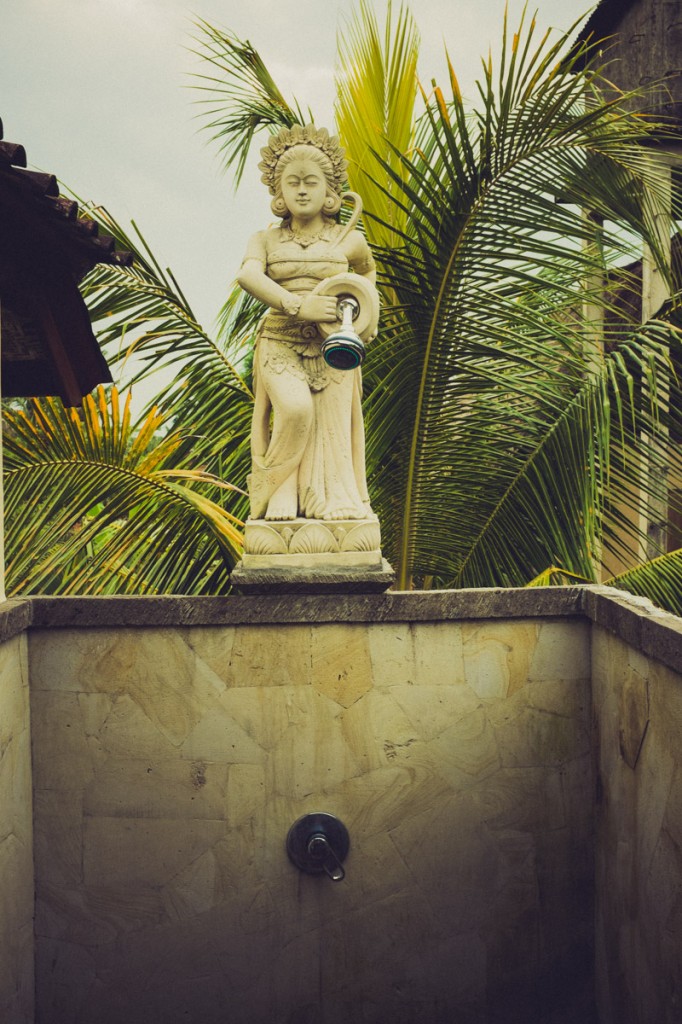 The breakfast sat in the gardens was wonderful, it's just a shame we had places to go so couldn't sit and enjoy it for long.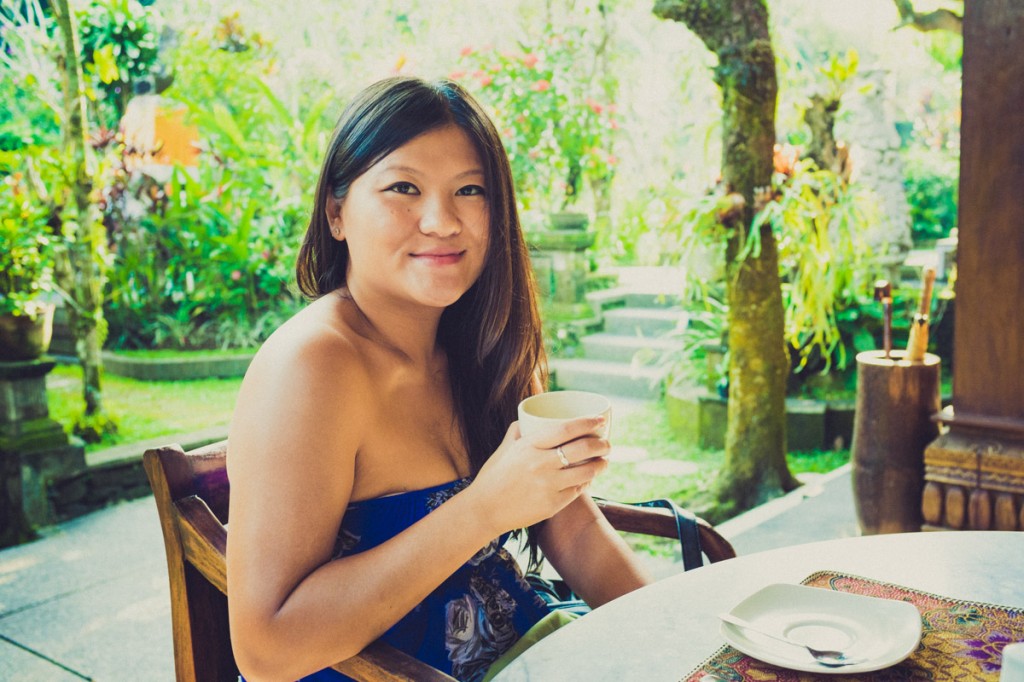 Our first day was spent at a cooking class learning how to cook classic Balinese dishes, it starts out a local market which is an amazing sight before we head back to the family home to show our skills.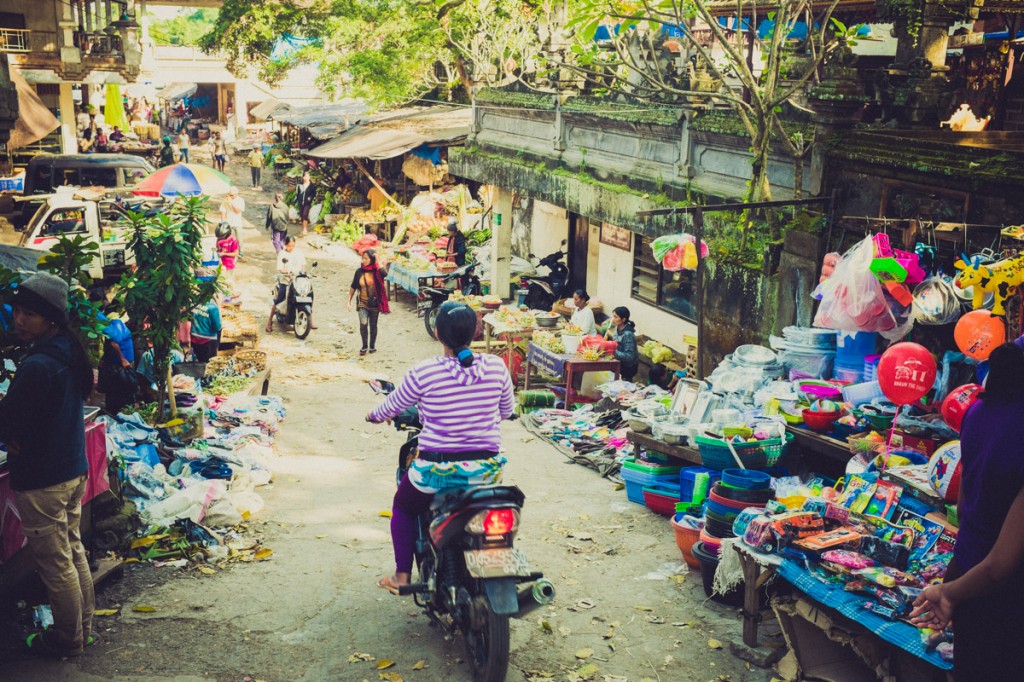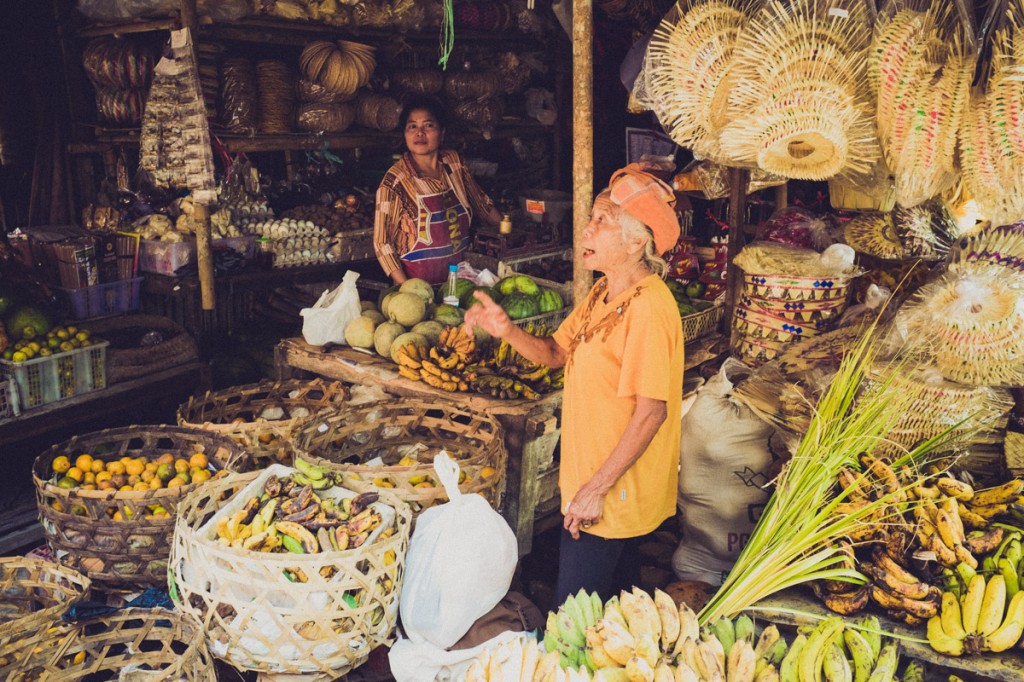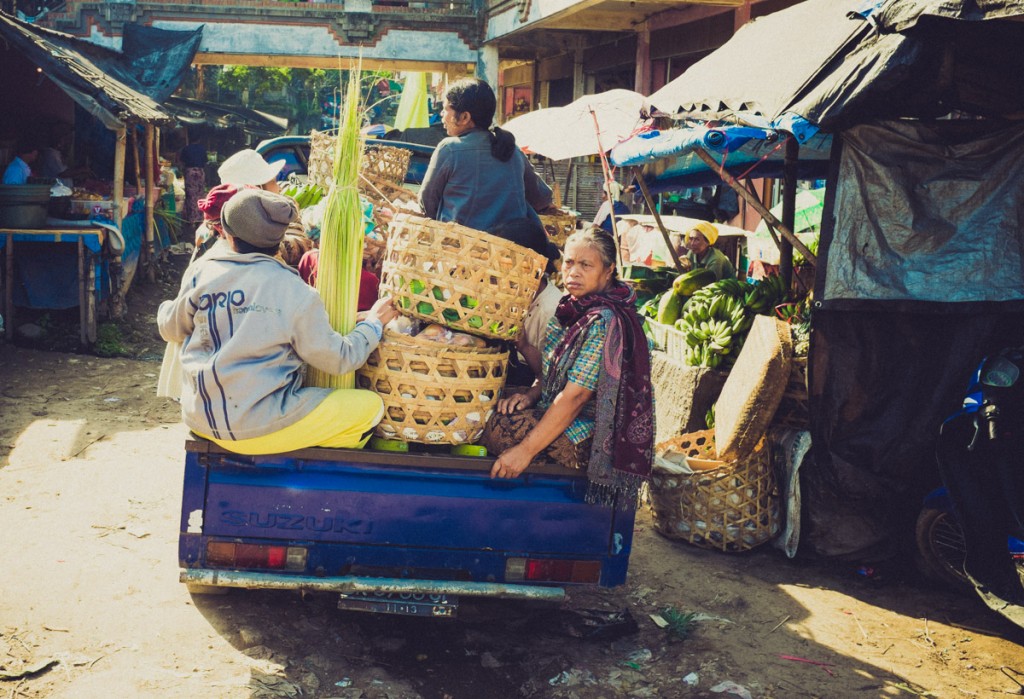 I love the look on her face above, classic! Bad day at the market maybe.
It was interesting to see a Balinese home where we cooked, it really is a perfect life with a temple and lots of outdoor space. Only something that can be really enjoyed with the weather here.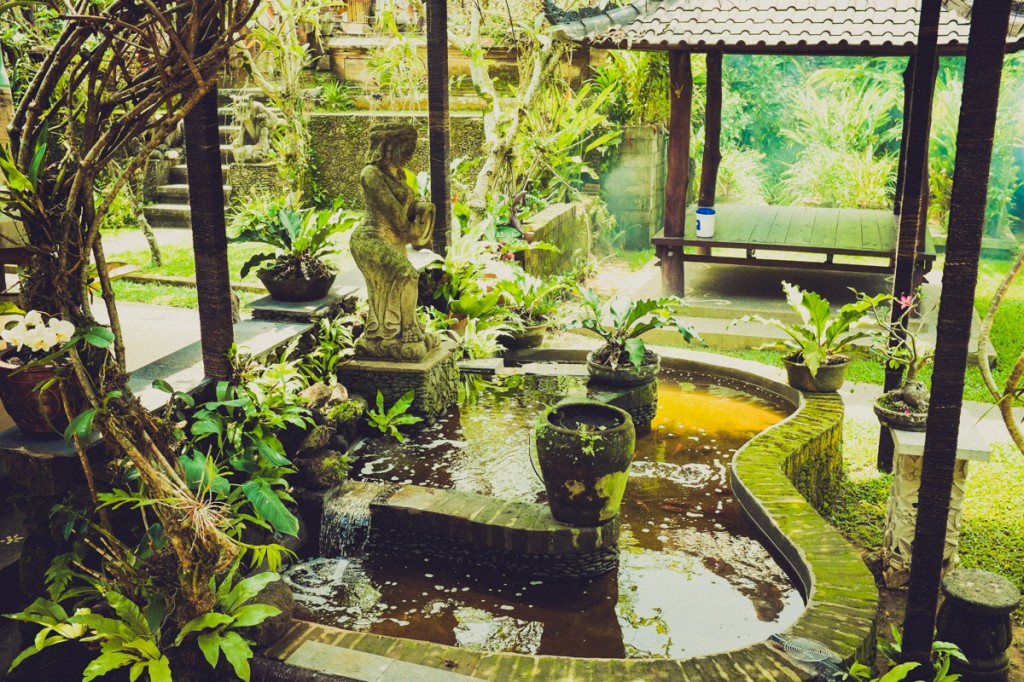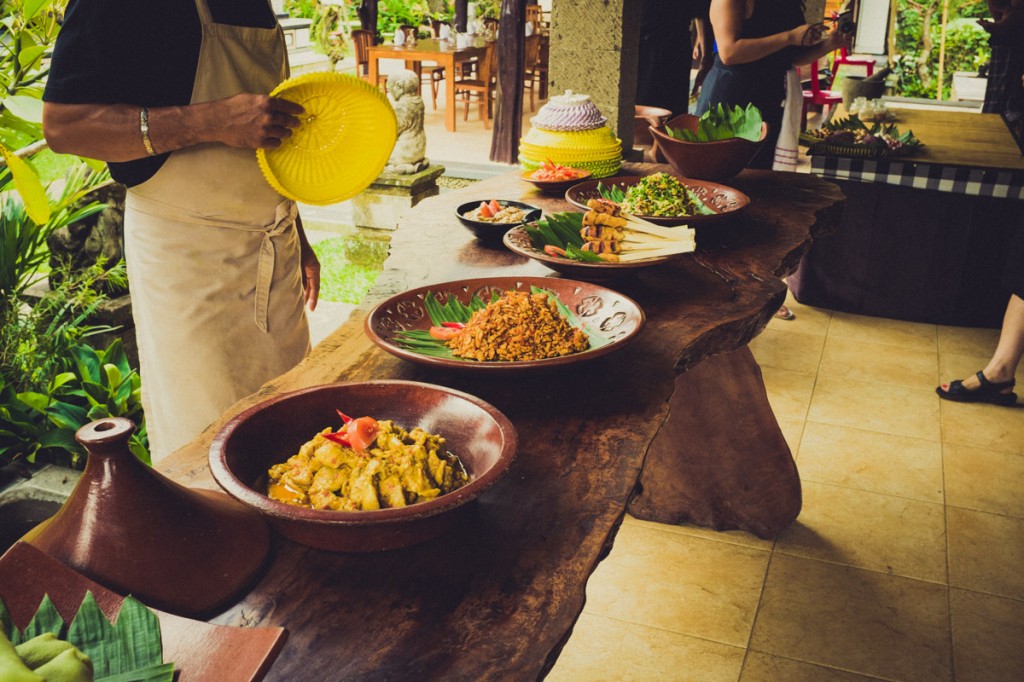 The class was great and I enjoyed learning how to make satay, I always find it funny bad people are at cooking at these classes, sadly the worst were Singaporean, I think they eat out too much at the Hawker centres!
After the huge meal eating everything we had made we went to the Money Forest which was nicely a 2 minute walk from the hotel. As soon as we entered we got to see how crazy the monkeys can be as one stole Yann's water from her hands. They are not scared of humans at all. If you put your hands into your pockets they come running towards you wanting whats inside.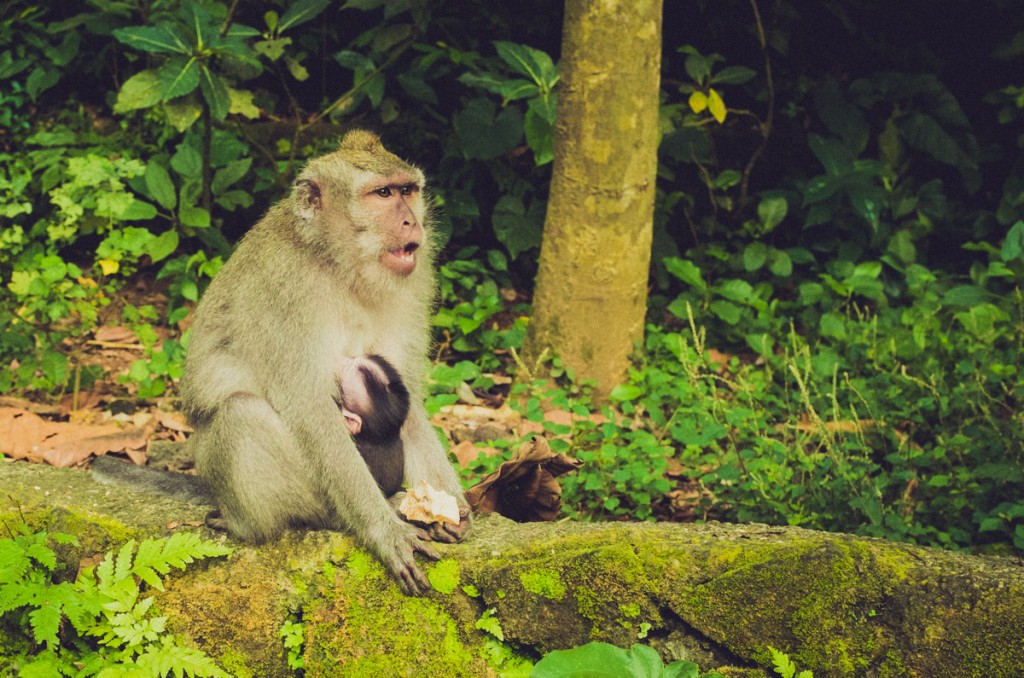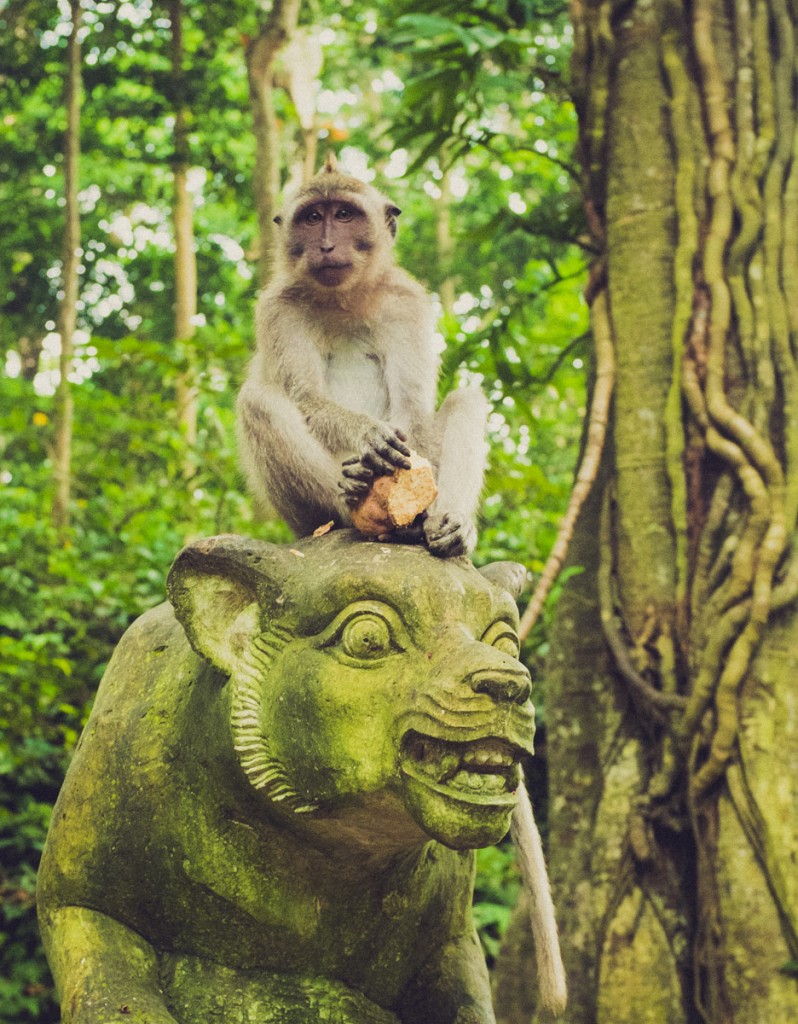 I was hoping to get a great panoramic shot with the monkeys but they weren't in the right place and moved around too much for my long exposure times but I did find this amazing bridge by the river. I had to wait ages for all the tourist to get out of the way as they kept taking pictures on the bridge.

Our second day we had arranged a downhill bike tour, and would you believe it was pretty much all down hill for 3 hoursother that a few small uphill at the end, which still people complained about. It was great to see what real Bali is like along the quiet back roads and we even got to try a spot of rice bashing in one of the fields, I took this as an opportunity to show up the other men and their pathetic attempts.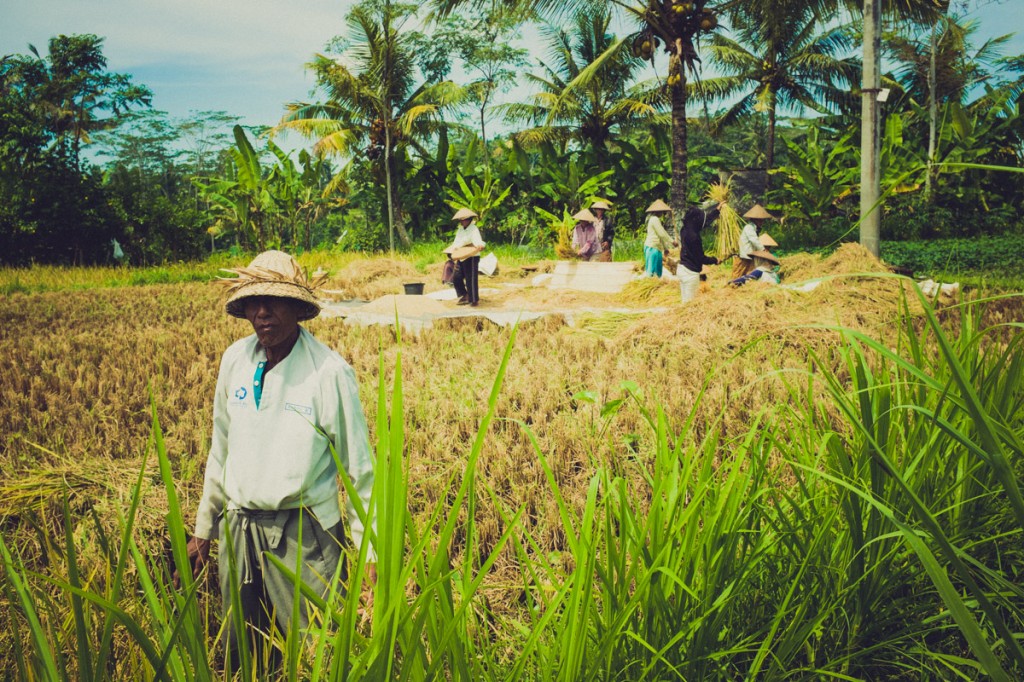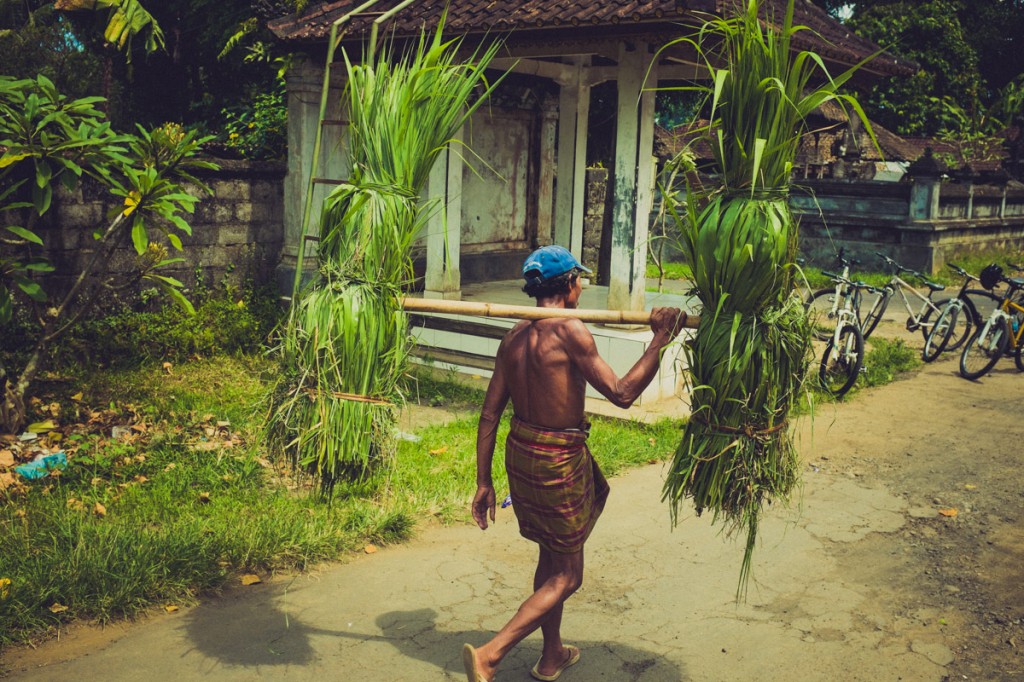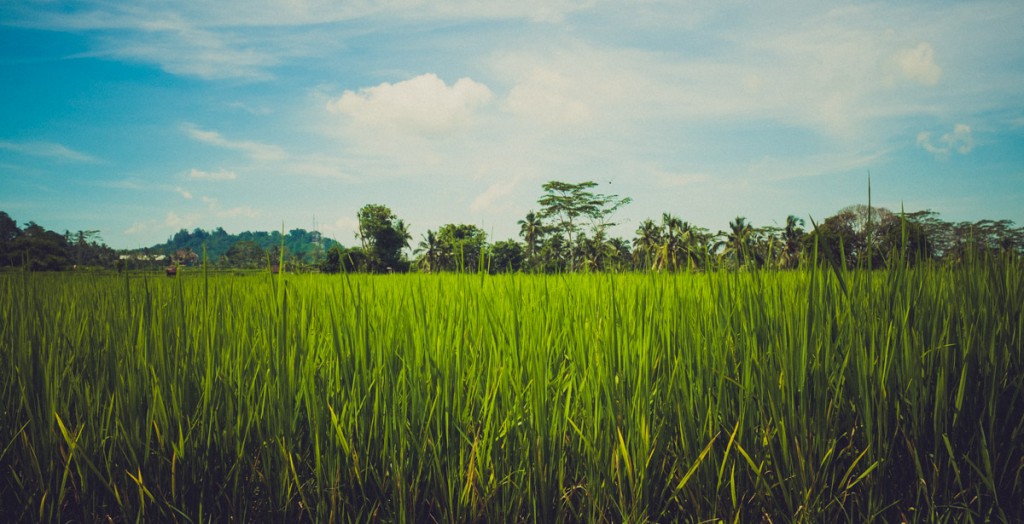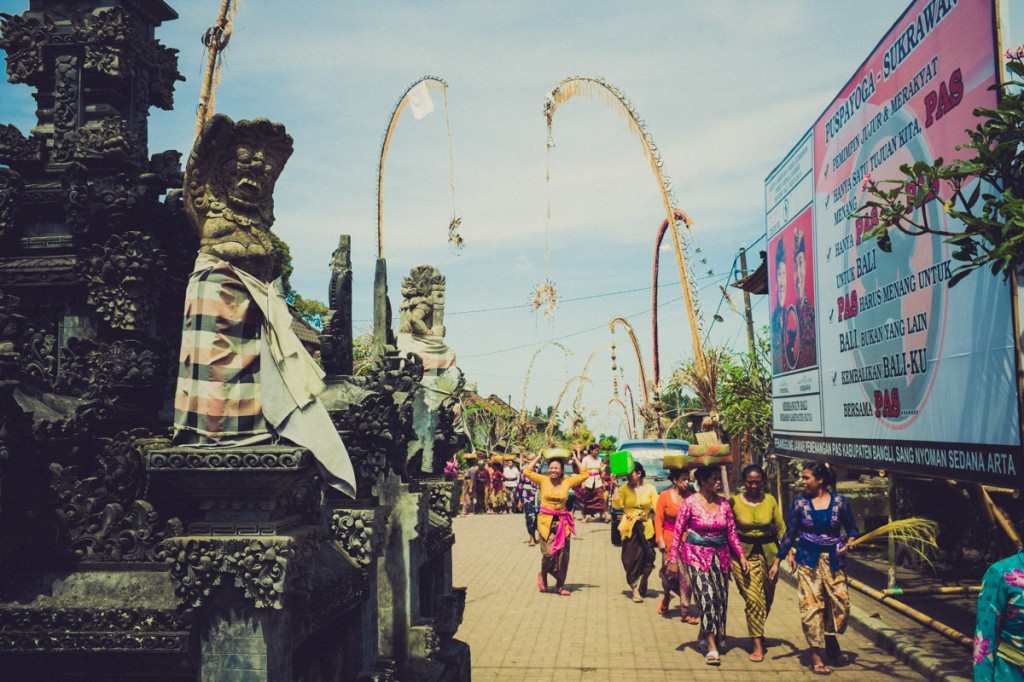 I wouldn't want to live in the compound behind these trees, the spiders were as big as your hand !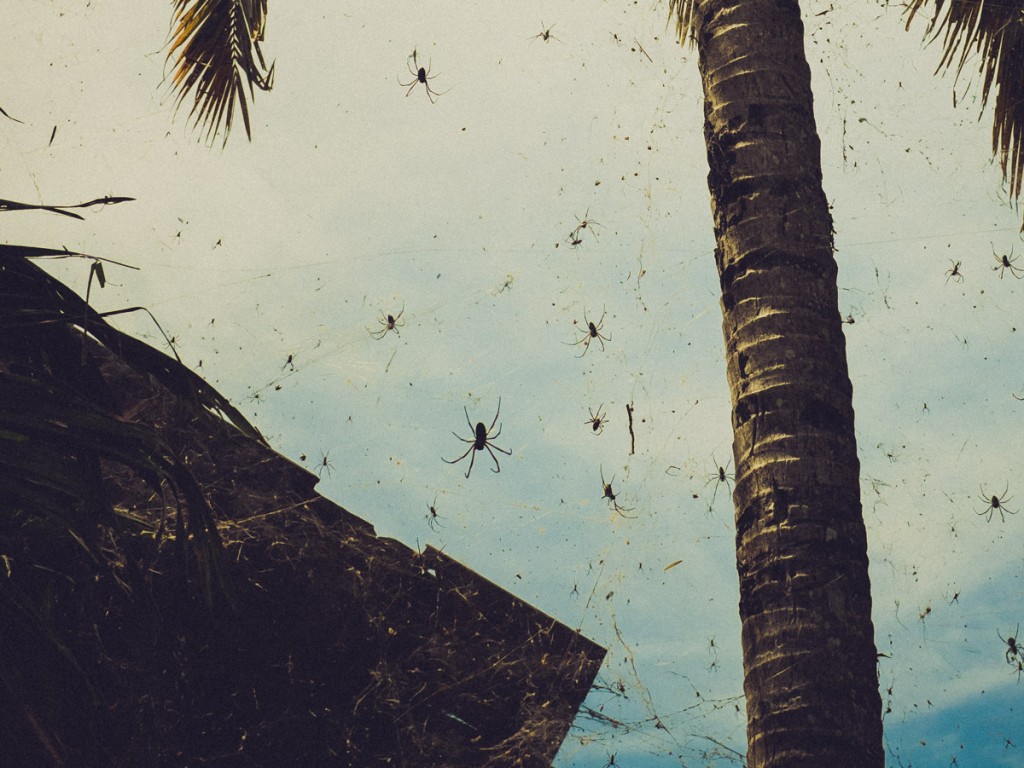 I had arranged a tour of Bali for our third day with a local driver, Dewa Alit, which would end at our second hotel, the Pan Pacific Nirwana resort near the famous Tanoh Lot Temple on the west coast.
Our first stop was the beautiful Ceking rice terraces, I only wish I had more time to hang around for the perfect light in the afternoon but we had to be in Tanoh Lot for sunset.

Driving is quite slow through Bali as the roads are narrow and lots of traffic so we could only visit 3 places that day even though they weren't too far apart. It took 1.5 hours to get to Lake Beratan only 35 miles away but seeing the temple was worth the journey. Again though not perfect light but an interesting and moody picture.

Motorcycle is the main choice of transport for locals as it's cheap and quick. I have never seen so many on the roads but apparently this is nothing compared to Vietnam. I was even more impressed with what the managed to carry on the bikes.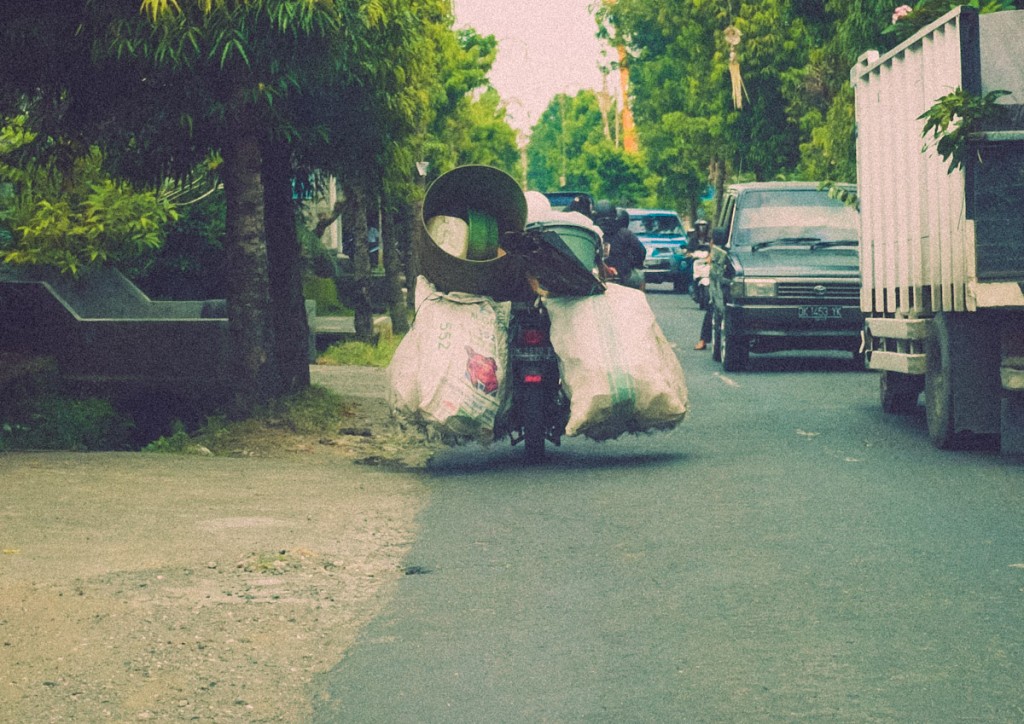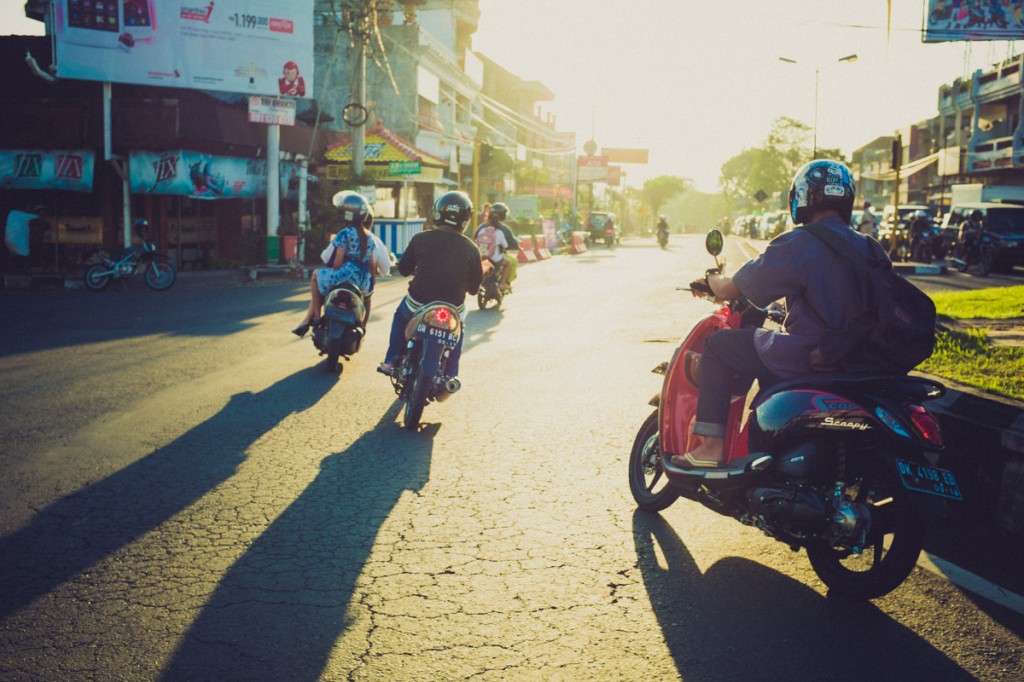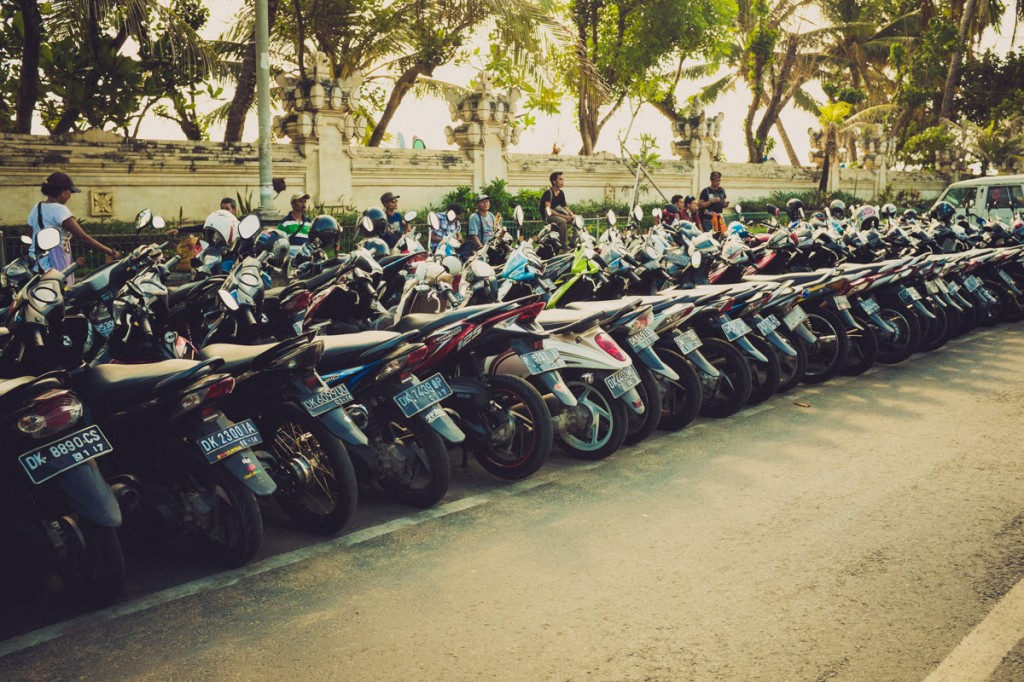 Our last stop was the Jati Luwih rive fields, I wasn't as impressed as the Ceking Terrace from the morning but i was a nice walk through them even though we got a little lost at one point. Yann got very scared when we saw a fresh snake skin along the way. I didn't tell her it was fresh at the time.
We made it to Tanoh Lot just before sunset and whilst it was pretty I wasn't as impressed with the temple, you could hardly see it up on the rock which made a sunset silhouette a rubbish shot, I didn't have enough time to find a better spot in time. There was also hundreds of people around as I expected which limited my options even more.

It was now time for the real relaxing to begin, we had no plans for our last 2 days on the west coast and spent it it doing as little as possible as other than the temple there was much else to see nearby.We woke the next as the sun shone into the room and got up early to walk around Tanoh Lot again, it was surprisingly busy again due to it being low tide with tours from Java.
A few people asked to take a picture with me, at first I thought they wanted to take their picture, but no they wanted me in it as it seems they haven't seen many white people, I found that out when one person walked away laughing saying "Sorry it's casue you are so white.". Nice.
I did find time between all the posing to get a shot of the arch nearby just before a surfer jumped off the rock, I wish I had been here for sunset last night.

We had breakfast on our balcony in the hotel room, I was really happy because I booked a deal without breakfast on hotelclub.com and thought we would have to pay a fortune but it turns out ordering room service is cheaper that going down to the buffet or booking the room with breakfast included. It's just a shame the beef, pork and chicken sausages all tasted and looked the same.
We spent most of the day by the pool and enjoyed the water slide, ordering fresh fruit juices to add our duty free bought vodka to. I am always on the lookout for a picture though and left Yann to relax whist I took some shots.

We had a 2 hour massage and body wrap arranged in the afternoon in one of the hotel Bale that looks out to the ocean. It was certainly the best location for a massage I have ever had with the sea breeze, the massage was great too! This is a Bale if you didn't know….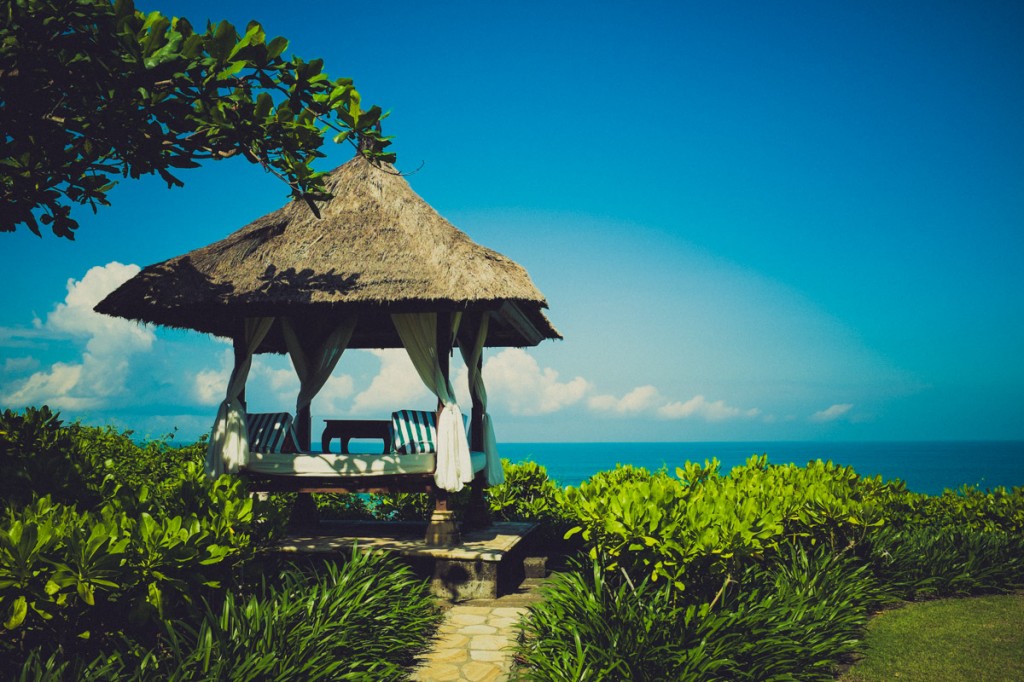 That was when I had the idea to arrange dinner to eat there too, even though it's not something they normally do they arranged it for me to eat from the Pool Grill menu. I know the name doesn't sound like a good restaurant buy my word the pork ribs were good. It was a perfect romantic setting for our last night in Bali as the sun set. I did run out to take one last picture though, it was just too perfect not to take! Sorry Yann. I could have slept out there all night it was so relaxing.