Malacca is so close to Singapore in Malaysia that we can take a bus, the advertised journey time is 3-4 hours so not too bad and only S$80 return for the whole trip. Sadly however it actually took 5.5 hours, getting through customs was very slow and our driver didn't seem to be in a rush with trucks and other buses passing us all the way.
We arrived at 12.30am and hadn't had any dinner as we thought we could grab something on the way but we only stopped at some horrid fly infested toilets, see the lovely picture below.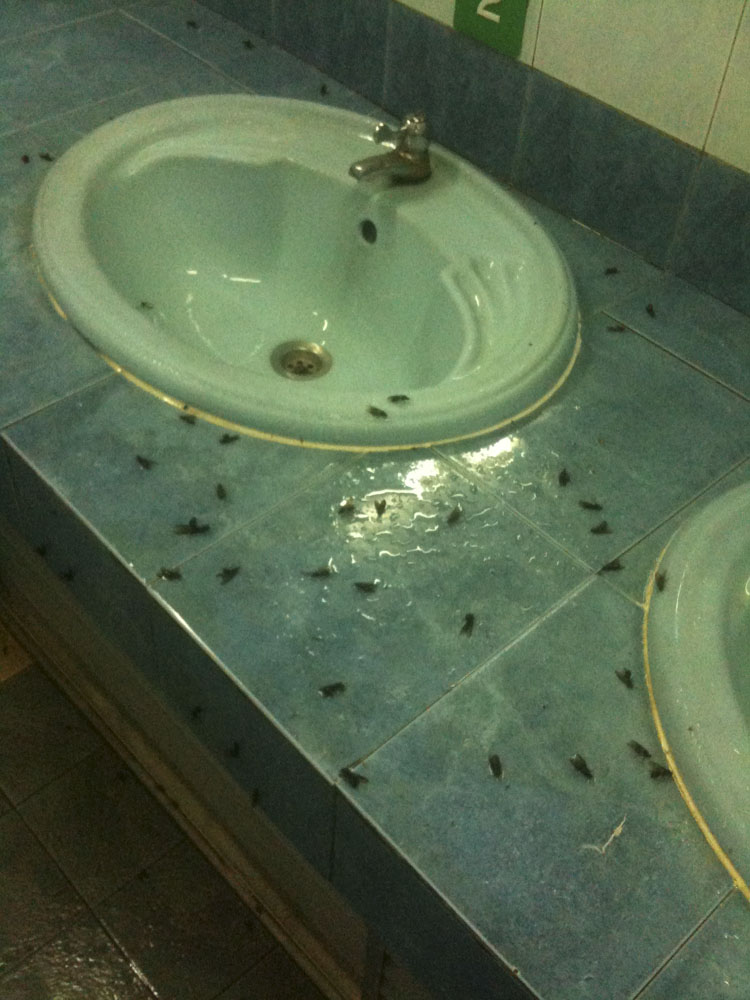 The nearest place open that was thankfully still serving food was the Hard Rock Cafe in Malacca, it's actually a strange location for it in the middle of a Unesco Heritage Area, it's the newest building around. The pulled lamb sandwich was very tasty. We are staying at the Paradise Riverside Hotel, sounds great doesn't it? I booked it through Agoda and fell a bit cheated as nowhere did it mention it was shared bathrooms and even though it was clean it was too expensive for the tiny room and zero facilities. It was nice by the river though with all the painted buildings to walk by.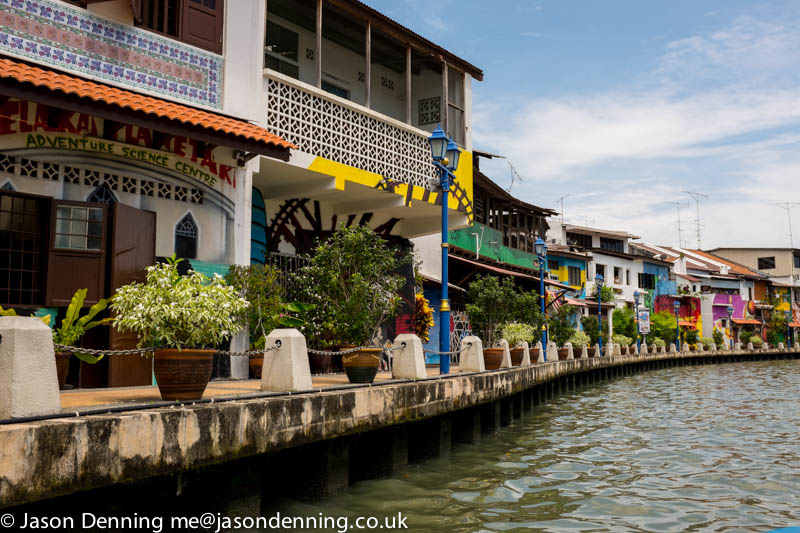 Being a Unesco World Heritage Site I thought there would be at least one great place on the streets to get a shot but sadly it was just too messy and too much traffic. It was only at night when they shut the main Jonker Street for the night market but I wanted a shot during the day.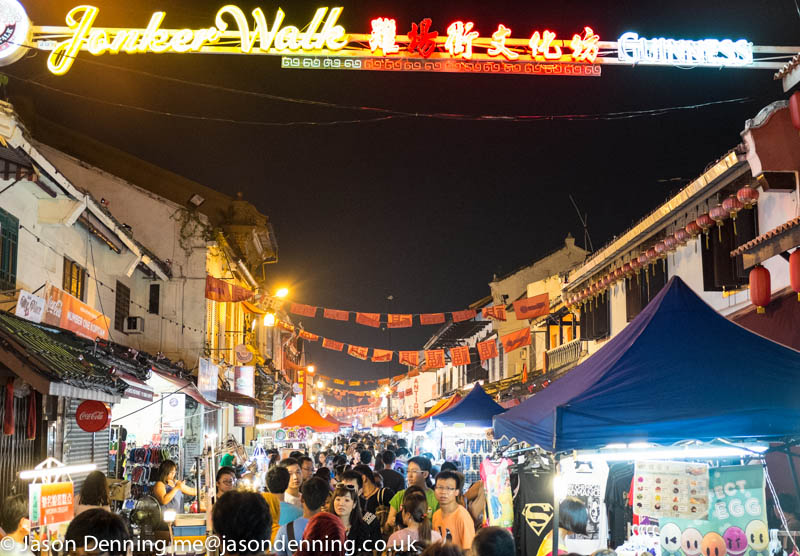 My favourite place was the Malacca Straits Mosque, pictured at the top of this post, it's a bit out the way and you have to take a taxi there but worth it to see the sunset behind the floating Mosque.
The food highlight was the famous Satay Celop for the area, you buy skewers of meat, fish and vegetables at 12 pence each and cook them in the boiling peanut satay source, if you love satay like I do you will love it!
I read online we should visit Ban Lee Siang as it's favoured by the locals and not so touristy, however when we arrived there were two! Apparently owned by 2 squabbling siblings, we chose the one with the smallest queue obviously.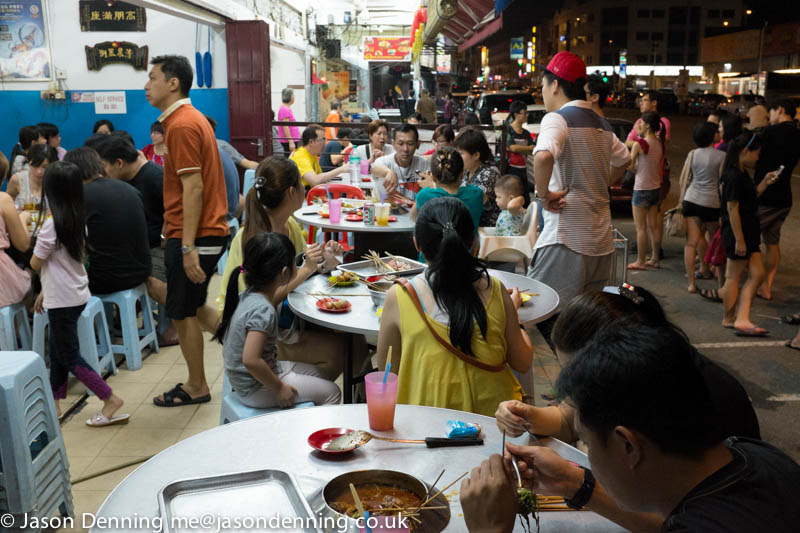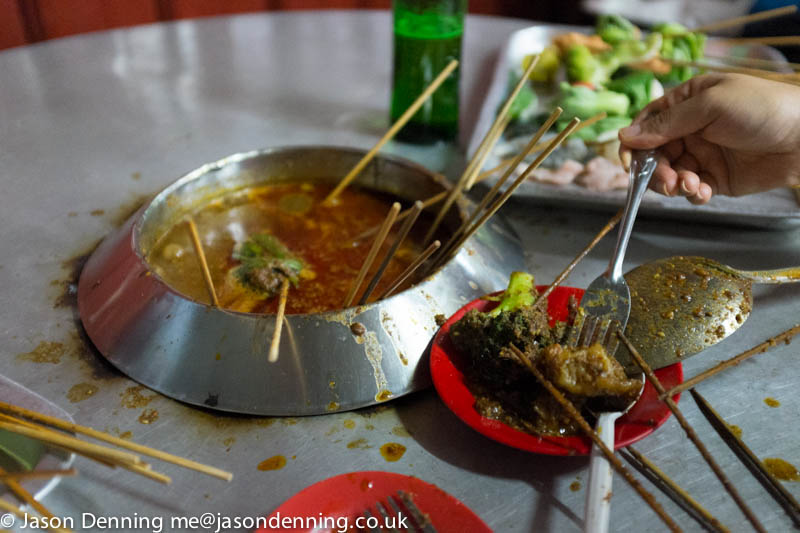 Our table was at the back and we had to walk through the kitchen to get to it, this place would be shut down if it was in the UK, come to think of it most of the restaurants we eat at on our travels would be shut down.
The bus back took just as long but I used the time to try some new experimental shots. Sadly it's probably the last time I will take a bus from singapore into Malaysia, it just takes too long.